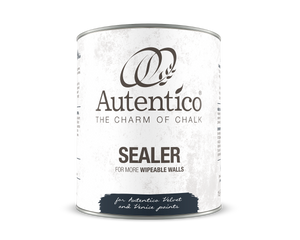 For more wipeable walls
Autentico Sealer is a high quality coating designed to protect walls and furniture painted with Autentico Velvet or Venice.
Water resistant, low in VOC and water-based, this coating is a perfect solution for surfaces which require extra defence such as kitchens, bathroom walls and applicable furniture. Autentico Sealer dries with a matt finish allowing Autentico Paint's beautiful depth of colour to be revealed.